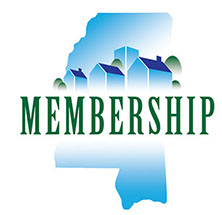 As a member of the Northeast Mississippi Board of REALTORS®, you are also joining the Mississippi Association of Realtors® and the National Association of Realtors. These organizations offer member benefits and discounts. In addition, you'll enjoy monthly NEMSBD membership luncheons and socials, networking opportunities, informative programs and free continuing education.
Dues are prorated throughout the year, please call 662-842-6450 or email nemsbd@bellsouth.net for dues information.
PHONE: (662) 842-6450  •  FAX: (662) 844-8804
84 CLARK BOULEVARD  •  TUPELO, MS 38804

© 2017 Northeast Mississippi Board of Realtors. All Rights Reserved.  Website by LURE Creative.