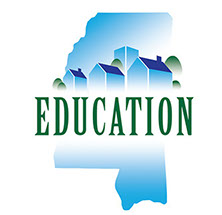 As a NEMSBD member, we provide opportunities for free Continuing Education classes throughout the year. In addition, MRI publicizes many CE opportunities throughout the state on the MS REALTOR® Institute Dashboard. 
All new NEMSBD members must take Code of Ethics within 30 days of joining the Board and attend a new member orientation provided by the Board.
PHONE: (662) 842-6450  •  FAX: (662) 844-8804
84 CLARK BOULEVARD  •  TUPELO, MS 38804

© 2017 Northeast Mississippi Board of Realtors. All Rights Reserved.  Website by LURE Creative.