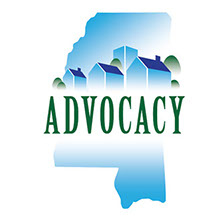 The National Association of REALTORS is the world's largest trade. They advocate every day on behalf of REALTORS® and property owners. Working in collaboration with the Mississippi Association of REALTORS, NAR is considered one of the most effective advocacy organizations in the country.
RPAC is the only grassroots force that exists to protect and promote the tradition of homeownership and real estate investment.
As a member of Mississippi REALTORS®, you are more than a real estate agent. You are a leading REALTOR® expert and vocal community advocate.